Upper Reedley 2018 - 2019
Mr Pye
Welcome to Upper Reedley!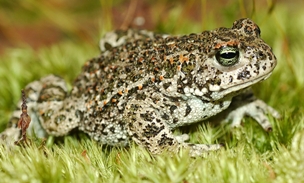 Introducing your classes this year:
Year 6P: The Wicked Wildcats. Teacher: Mr Pye. Teaching Assistant: Mrs Butt.
Year 6B: The Racing Red Squirrels. Teacher: Miss Barnes. Teaching Assistant: Mrs Phillips
Year 5H: The Natterjack Toads. Teacher: Mrs Hardman. Teaching Assistant: Miss Brown.
Year 5C: The Wart-Biter Crickets. Teacher: Miss Child. Teaching Assistant: Miss Price-Hunt.
Greetings! You have navigated your way to Upper Reedley's webpage. We are sure you will enjoy looking through our learning on the class pages.
Upper Reedley consists of two Year 5 classes and two Year 6 classes. The entrance is located at the front of the playground area. Children must be collected from here at the end of the school day or permission given for your child to walk home or to your car. We look forward to meeting you all throughout the year.
Each week all children will receive homework and a reading book. Homework is a chance for the learning we have been doing in classes to be reinforced at home, as well as allowing your children to get creative with English, Maths and Reading.
Children must have their P.E. kit in school to be able to participate in weekly lessons (see individual class pages for your child's P.E. sessions). P.E is an essential part of the curriculum which all children should have access to. We will let you know if children do not have the correct kit with them.
All pens, pencils and other equipment needed for lessons will be provided, therefore children do not need to bring their own pencil cases into school.
Please ensure that school is kept up-to-date with medical/dietary requirements and photographic permissions.
Hopefully, the Reedley Value Bear will be visiting your house during the year. Please could you ensure he returns to school the following day (he is aiming for a 100% attendance record this year!)
Finally, we hope all your children will enjoy their time in Upper Reedley this year. There are some very exciting topics planned and we look forward to seeing and sharing their progress during the year.
Thank you
Mr Pye (Leader of Upper Reedley) and the Upper Reedley team
Upper Reedley : News items
There are no News items to display
Upper Reedley : Blog items
There are no blog items to display
Upper Reedley : Gallery items
There are no Gallery items to display
Upper Reedley : Events items
There are no Events items to display