Y3CL Phoenix Class 2020 - 2021
Miss Livesey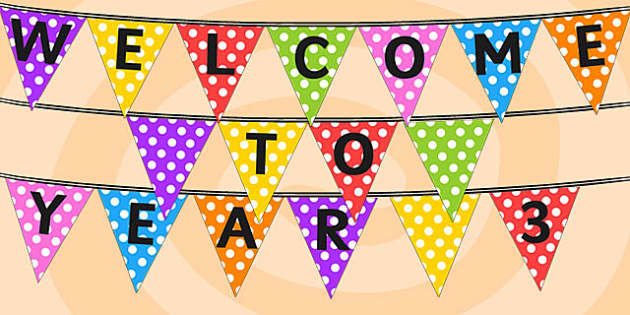 We are The Phoenix Class
Class Teacher: Teaching Assistant: PPA Teacher
Miss C Livesey Mrs K Butt Mrs S Jaleel
Miss Livesey and Mrs Butt warmly welcome to a new school year. This year, the children will have plenty of opportunities to show you all the fantastic learning they will be doing in and out of school.
School Rules:
Is it kind? Is it safe? Is it my best?
Children should not be bringing backpacks into school unless it is their day for changing books. All reading books will be changed on a Friday. Please ensure that your children's reading journal has been signed.
P.E day is Thursday.
PE bags are not to be in school. Your child should have PE pumps, with their names in which will be kept in their trays and if they are wearing earring and can not remove them, they are covered with plasters or tape.
Please send your child to school with a water bottle. This should be a clear bottle with your child's name on and should only be water.
Please ensure that school is kept up-to-date with medical/dietary requirements and photographic permissions.

Reading books- Children should only bring their book bags to school on Friday as this will be the day they get changed. The children will receive two reading books. One that will match the phonic phase they are working at and one they choose to read for pleasure. Please ensure you sign their reading diary so we know they have read at home and are ready to change their book.
Reading for pleasure bookmarks will be checked every Friday. You child can complete 3 activities a week. Once all the tasks are done, the next bookmark and a certificate will be awarded. You can find the reading bookmarks on the Bookmarks 2020 tab.
Below are the websites that the children need to access to complete homework each week. Just hoover over the logo and click the image and it will take you to the website.
At the bottom of the web page, you can access the timetables award to help your child achieve the award.
Mrs Bell has continued with the timetables awards this year but will take place in class. The children that have achieve the award, will be announced during assembly on Fridays.
Do you know your timetables in any order? Can you do them in 3 minutes?
If the answer to these questions is YES…then try for the certificates below:
Bronze Certificate – 2, 5 and 10 times tables
Silver Certificate – 3, 4, 6 and 11 times tables
Gold Certificate – 7, 8, 9 and 12 times tables
Amethyst Certificate – All tables mixed
Emerald Certificate – 100 question challenge in three minutes!
------------------------------------------------------------------------------------------------------------------------------------------------------
Year 2 - Iguanas - 2019-2020
Autumn 1
English
Stories with Familiar settings
In English this half term we have been enjoying the book The Pirates Next Door by Jonny Duddle. We have acted out the story using Talk For Writing. We thought of questions we would like to ask the characters and then used our story voices to ask and answer questions with a partner. Some characters even received letters from us.
Non- chronological reports
We have been writing our own non-chronological report on dogs. To provide us with all the information we need to write one, we had a visit from Pendle Dogs In Need. Sharon brought in her dog calle Evie and we talked about how we look after dogs. The children loved this exeprience and asked Sharon lots of really good questions.
Mathematics
In mathematics we have spent some time looking at place value. We have looked at the value of different digits within two digit numbers and have experimented making them using a variety of apparatus. We have then used our knowledge of place value to help us tackle both addition and subtraction problems. Mrs Ellis has set us lots of challenging tasks to help us become more independent learners in Mathematics.
Geography
We found out what 'birds eye view' means. We used aerial maps and our local knowledge to draw maps of the area around the school. On our maps we included a key to show what the different symbols represented.
History
We interviewed Mrs Walton and discovered that the school was first built in 1977 but had been extended several times.
Did you know the school was built on the site of Reedley Farm?
Year 1 2018-19
Autumn 2 - Our Clever Bodies
This half term we have focussed on our bodies and our senses. We discussed how our senses work, in particularly the sense of sight. We discovered that not everyone sees the same way by looking at optical illusions, such as the blue and black or white and gold dress. Then we looked at how people who are blind or have visual impairments and how they use different strategies to help them. We created our own names in Braille, learnt about the importance of guide dogs and their jobs.
Also this half term we have been practising our Nativity performance; practising lines, stages directions and songs to put on 2 wonderful performances for the parents.
Autumn 1 - Family Album
In English this half term we have been learning a variety of Traditional Tales, such as 'Goldilocks and the Three Bears' and 'The Gingerbread Man'. We used Talk for Write actions to help us verbally retell the story and then we wrote the story, making small changes to innovate into our own story.
In Maths we have been very busy! We have practised using and describing capacity and weight, writing and forming our numbers correctly and learnt about place value and 'Tens' and 'Ones'. We used games on the computer and Base 10 equipment to support our learning.
If you would like to play the game at home, click here for the computer version or here for the iPad/mobile version.
In Theme, our main focus has been Geography. We have explored maps, globes and atlases and their differences. We used these different map types to locate the United Kingdom and then learnt the four countries which make the UK and their capital cities. We have also used 'Google Maps' to locate geographical features, both natural and man-made, such as beaches, rivers, roads and buildings.
Files to Download
Y3CL Phoenix Class: News items
Y3CL Phoenix Class: Blog items
There are no blog items to display
Y3CL Phoenix Class: Gallery items
There are no Gallery items to display
Y3CL Phoenix Class: Events items
There are no Events items to display