Y4LV - Blissful Butterflies 2019 - 2020
Miss Veldon
Year 4 Blissful Butterflies
Welcome from Miss Veldon, Mrs Wilson and Mrs Tariq to the Blissful Butterflies web page.
We will be posting all about the amazing learning we are doing in our class throughout the year. We will also show you photographs of the children during our lessons so that you can see for yourself what they are learning and how much they are enjoying themselves.
We hope you find this interesting and useful and that you can talk to your children about their learning when they come home.
Our School Council representatives are Afraz and Ayesha:
Our Eco-Council Representatives are Faizan and Rabeea:
Keep checking the web site for futher updates! In the meanwhile here is what The Butterflies have been working on in Maths, English and Theme.....
Maths - Autumn Term 1
This term our Butterflies have been learning about Place Value, this is understanding the value of each of the numbers in a given figure. Splitting the number into its' units, tens, hundreds and thousands. They have also been multiplying and dividing by 10 and 100.
Shapes
We have been learning about different types of shapes and their properties. Their properties include the number of sides, angles including the types of angles, parallel lines, lines of symmetry and whether they are equal or not equal.
We have used the facts that we have learnt to help us.
Do you know how many degrees there are in a right angle? 90 degrees!
Or that an acute angle is an angle that has less than 90 degrees?
English - Autumn Term 1
In English we have started to look at Explanation Texts and the features such as explaining processes, using chronological order, including illustrations and including technical vocabulary. An explanation text includes a title, an introduction, present tense, time conjunctions such as "To begin with", "next", "21 days later" and also including facts. We have used text maps to help us.
We have also been practicing spellings, handwriting, punctuation, nouns and noun phrases, adjectives and adverbs.
We have been looking at the difference between singlular and plural, for example football and footballs and apostrophe use for possession for example "It was Anna's ball" (meaning the ball belonged to Anna).
We have been reading The Firework Maker's Daughter and making predictions, analysing the characters and acting out scenes from the book.
Theme - Autumn Term 1
Our first topic is "Sparks Might Fly" and we are looking at electricity and circuits.
We have started by making our own basic circuits, understanding how they work and also the technical vocabulary we use.
We have then designed our own model houses, created the models using shoe boxes and finally added in our electrical circuit with a light bulb to create lighting for our houses. The children have had lots of fun in this topic and have learnt lots too!
-------------------------------------------------------------------------------------------------------------------------------
Miss Livesey and Mrs Daar warmly welcome you all to Year 3! We have a very exciting year ahead of us and lots of exciting themes to learn.
School Council: Ayaan Iqbal & Sumaiyah Akhtar
Eco-Council: Zakaria Khelil & Laaibah Naheem
To find out what we have been learning in Maths, English and Creative Topic click the tabs at the top of our class page.
Reading
It is expected that children in Year 3 will read their reading book every night (10 - 15 mins). Reading Challenge records are regularly checked in school and books are changed when read. Children have the opportunity to read daily whilst in school and are able to independently choose a book of interest to take home.
Remember to complete your Animal Bookmark activites. Children can complete 3 activities a week and will receive their certificate and next book mark as soon as they have finished it.
A - Antelope B - Badger C - Crocodile

The children will receive homework every week on a Thursday, which needs to be completed and back in school by Tuesday. Every Thursday, your child will be given 10 spellings to learn, which will tested on the following Friday.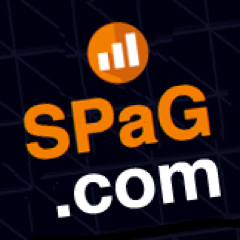 Our PE lesson is on Thursday morning. Please make sure you have the correct kit in school at all times.
* Black pumps (no trainers).
* Black shorts( girls are allowed to wear black leggings).
* Plain red T- shirt/ Red T-shirt with the school logo
* Plain black joggers are allowed when P.E. takes place outside. (With no logos etc)
Times Table Awards
Mrs Bell has continued with the times tables awards which take place during lunchtimes. Children are told when each test takes place so remember to practice. Practice papers are available in class - just ask or find a downloadable file below
Library Bus
Files to Download
Y4LV - Blissful Butterflies: News items
There are no News items to display
Y4LV - Blissful Butterflies: Blog items
There are no blog items to display
Y4LV - Blissful Butterflies: Gallery items
There are no Gallery items to display
Y4LV - Blissful Butterflies: Events items
There are no Events items to display